I'd been invited by Kiehl's to attend their latest store opening in Manchester on Kings Street and without a shadow of a doubt, I was determined to attend. It was my first ever 'blogging' event never-mind a launch night! The morning of the event arrived and immediately, I felt a bundle of nerves mixed with excitement.
'What if nobody speaks to me? What do I wear? What do I do? Who do I speak to? What do bloggers look like?' were all just a few worries pacing through my mind at the time. I'd manage to wangle a lift to Manchester with my parents, but due to a diversion, we'd arrived into Manchester with just minutes to spare before the event! I'm sure you can imagine that this didn't help with my nerves whatsoever. I arrived at Kiehl's and I was greeted by the doorman who had asked me for my name on the guestlist, (I felt so official!) and immediately, my worries had faded. The whole vibe and the atmosphere of the store were both very chilled and I was made to feel welcomed by all of the staff working there. I'd done a lap of the store, taking countless amounts of photographs before being asked if I'd like a glass of Prosecco. That was a no brainer!
One of the store assistants then sat me down for a skin consultation, I was really excited by this as it was a way of determining my skin type which I'd not been told in years! She placed two circular skin tabs upon my skin, one on my forehead and the other on my cheek. She then compared the two skin tabs to their skin chart to see where I fit best. I was a little surprised to have found out that I now have 'normal' skin' as I'd battled with awful acne throughout my teens, so I had felt chuffed that I had now come through the other side!
Naturally, my eye was caught by their Mens Grooming Range and I'd sampled their Facial Fuel and their Midnight Recovery Concentrate, both of which were absolutely brilliant! I will be purchasing both of these when I visit the store next, so be sure to expect a review on both of these products in more depth very soon! Another product which caught my eye was their Facial Fuel No-Shine Moisturising Lip Balm which really intrigued me as there's nothing worse than having a lip balm that shines, you can see my previous post on lip balms here.
I'd then been introduced to some lovely bloggers who I'd learnt a lot of tips from, blogging tips I'd never really considered or thought about until I'd met these, so go check out their blogs here! Sumaira Hussain & Kat Horrocks & Nafisah Atcha.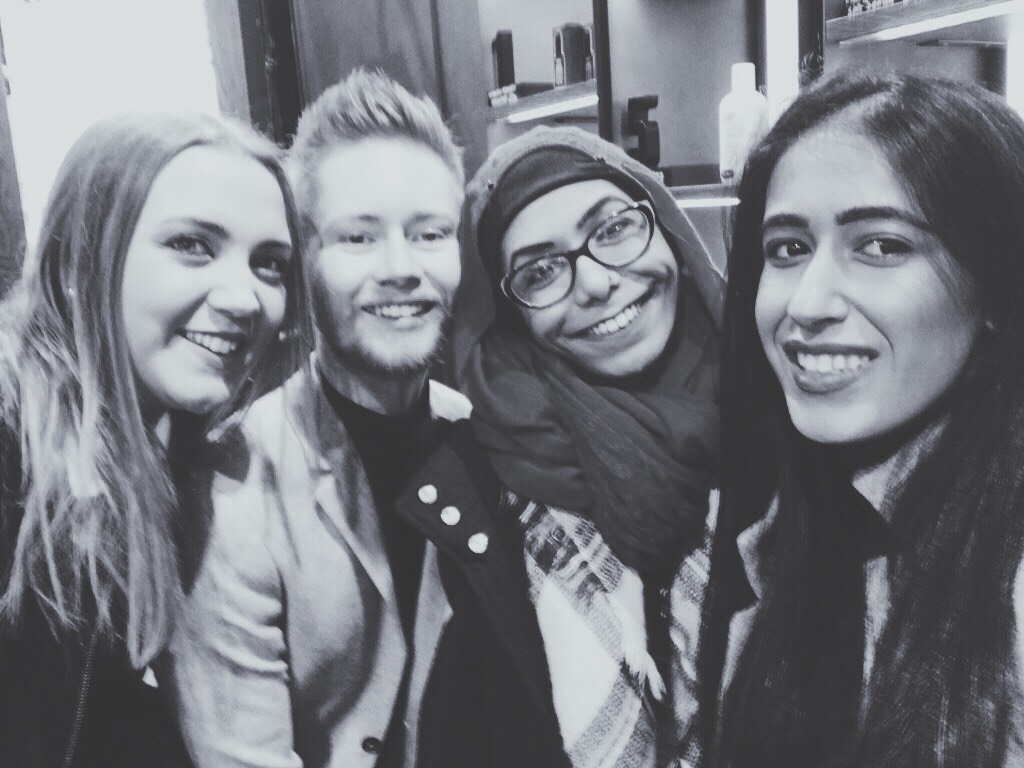 3 glasses of Prosecco later (oops), we then had a tour of the store and we were taken downstairs to be shown one of their Treatment Rooms, where they'll perform facials and massages. I'm already planning on when to attend my facial treatment! The night finished with a quick quiz, alas I did not win but it's the taking part that counts right? We had all received a goody bag which contained a cute, little box full of goodies which included:
Daily Reviving Concentrate
Skin Rescuer Stress-Minimising Daily Hydrator
Iris Extract Activating Treatment Essence
Sunflower Colour Preserving Shampoo
Superbly Smoothing Argan Conditioner
Rosa Artica- Youth Regenerating Cream
I cannot wait to try all of these out, the Sunflower Colour Preserving Shampoo is the one I'm most intrigued and excited about!
Overall, it was a fantastic night ran by the great team over at Kiehl's. They were/are so lovely, professional and really made me feel at ease! I cannot wait to visit the store again and receive my facial treatment! Oh and if you do visit the store, make sure you speak to Mr Bones. He's great.
Have you visited the Kiehl's store in Manchester yet? Have you ever been to Kiehl's? Which is your favourite product? I'd love to hear some feedback!